Now look at you go girl, turning your assistant's Darcy McNutt's one-bedroom apartment into a stylish lil' pad if you ask me...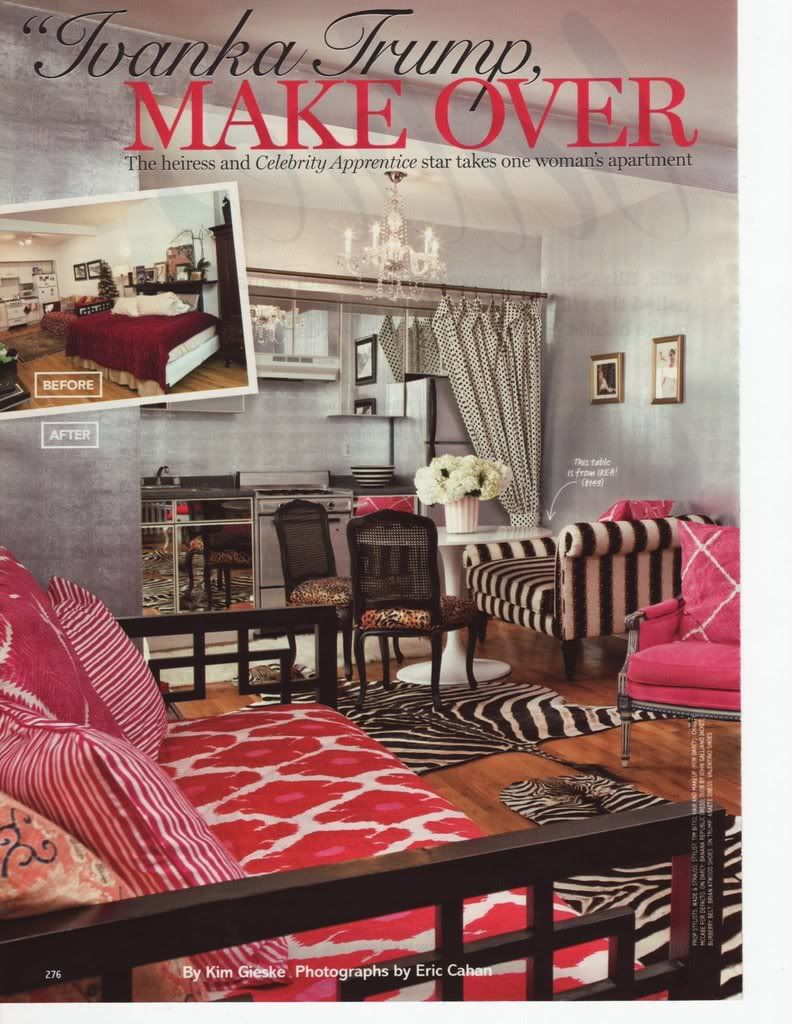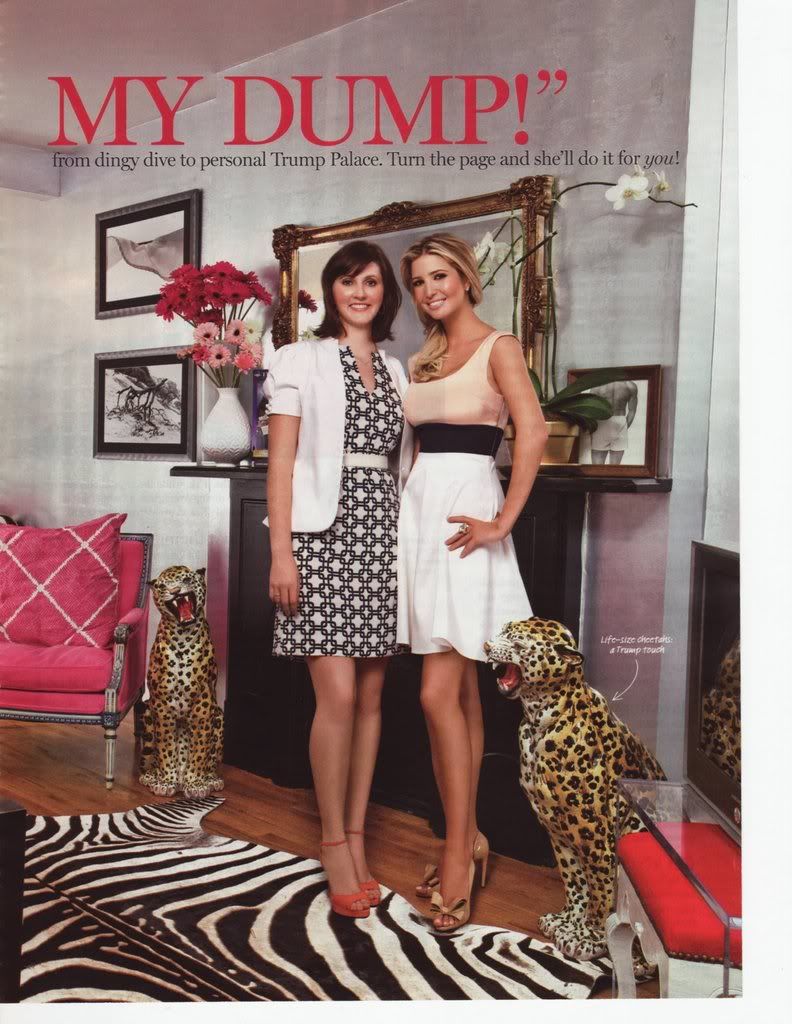 Maybe
Ms. Ivanka's
next venture should be an Interior Design business like
Turquoise Chic
suggested in her post about this today (which I'm so glad I stumbled upon)! And, who could forget her own apartment of course, which you can view
here
in case you need another peek...
What do you think, could this be a new career path for Ivanka???


(Image via Turquoise Chic blog, originally from Glamour magazine May '08)