So, I'm on the hunt, as you may know, for some additional chairs to go with my new table. Not so easy, because I want then to be fun...but also comfortable, because "somebody" thinks these bamboo chairs are not so friendly to the back ...

But, I still plan on keeping the arm chairs in the room, just off to the side, and use the side chairs as back up when we are entertaining...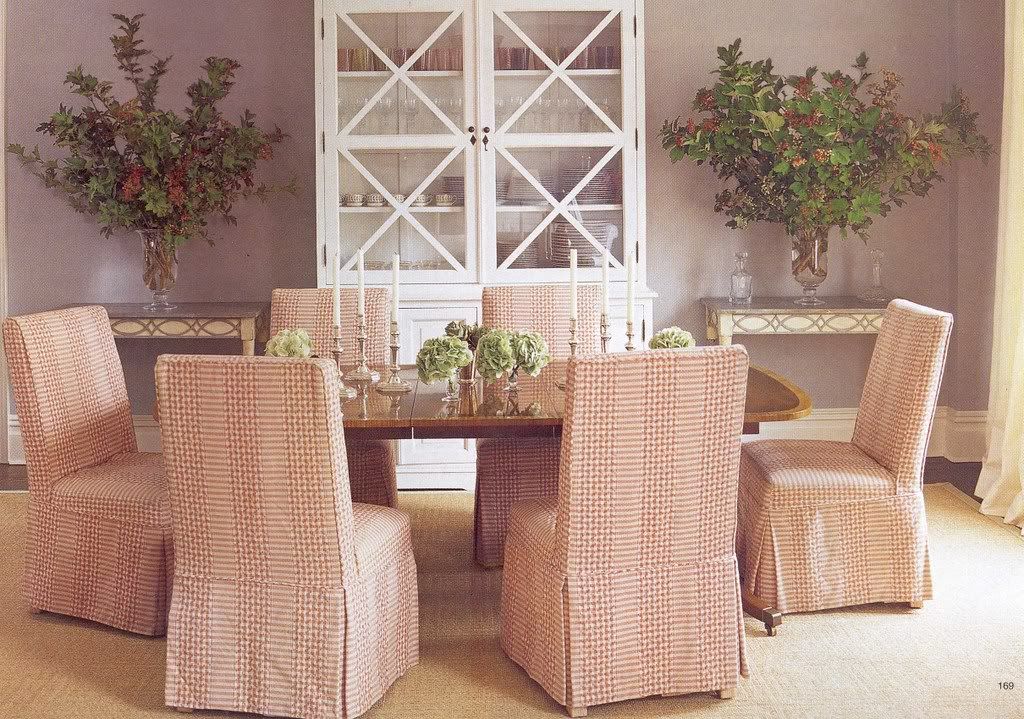 (Elle Decor)
And then in my search though, I came across this image above and thought...I could do a slipcovered Parson's chair...I was thinking they'd be great
China Sea's
fabric...but what do you think? Should I continue the search for the perfect chair??