It's time to put some furniture in this
lil house that could
, I'm mean really even the Mail Carrier asked, "What's with the no furniture, I know you guys didn't just move in??" So with that, I'm off and have started taking on the task of really finishing/furnishing the Living/Dining Room area...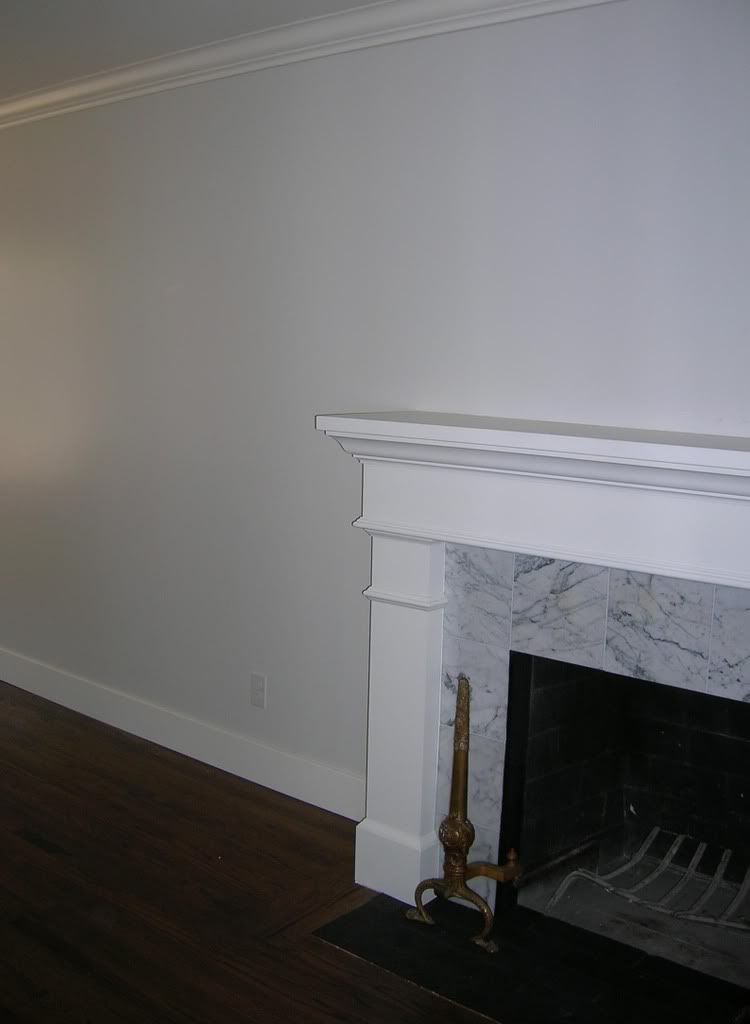 First off, are the walls...I originally picked a "neutral paint" because we were in a hurry to wrap up construction and I just didn't want to settle on a real color till I knew the direction I was going with the rest...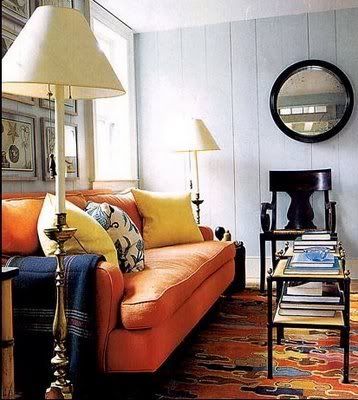 So, I decided these walls with no life and needed another paint job and went on the hunt for inspiration...and I remembered this image of a
Steven Gambrel
design from a
Style Court
post with light blue walls mixed with orange and all sorts of colors and that got me settled. These walls are going blue!!
I had no intention of buying furniture before we started painting, but then I was in a local antique store and found this dining set sitting in the back corner with a ton of junk piled on top and my eyes nearly popped out of their sockets...when the owner told me, "Oh, yeah I'll take
$250
(total) for it..." I opened up my wallet, cause I knew that was a deal, right?!?!
The plan is to reupholster the seats on them, but put the arm chairs off to the side by the window (side chairs as back up because the table seats between 4-8) and get
4 new side chairs
for daily use, but what those are I don't know...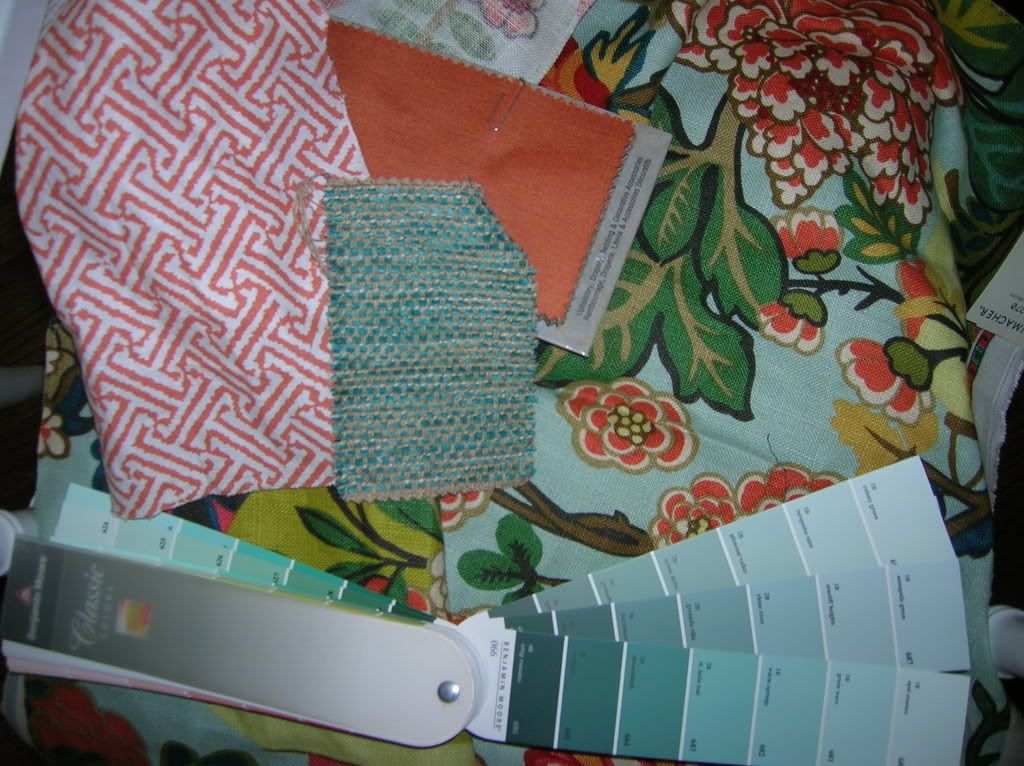 And I've been playing around with fabrics and colors, and picking out furniture like we have a money tree growing in the backyard!! So far, I have no doubt that
this
is the fun part!!
To be continued...and Happy Weekend!!!