A craze that is sure to continue...zebra-mania. We see it everywhere from printed bed linens, and faux to real rugs. I think there's some lasting power to this animal print, but...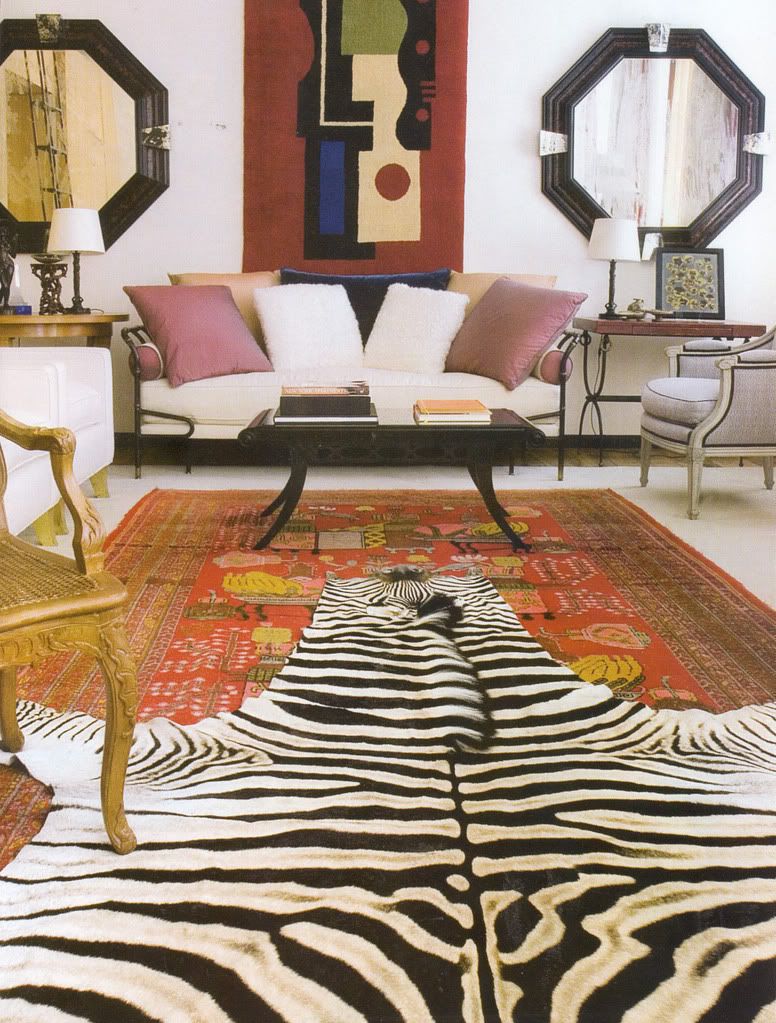 consider new ways of using it, to keep it fresh! I've read some great posts on zebra rugs and their use, and we've all seen this rug in different settings...what comes to mind is the zebra rug over seagrass combo (seen alot of that)...but check out this image I found in my files, of a different pairing...
What do you think? Is this a combo that works in your opinion??