In a 60's ranch style house, designer Molly Luetkemeyer transforms a home that hadn't been touched since it was built into a whole new world: "Paris in the 70's became the theme"...

With a bit of Hollywood Regency flair, here this Dining Room features a built in floating sideboard in a glossy orange and then the rest of the palette went from there...
What can you say about this Powder Room...but wild! An interesting mix of more contemporary style cabinetry and ornate gold hardware (and faucets)....then, add the most colorful wallpaper you can find,
and voila!
What do you think about the mix of these pieces here?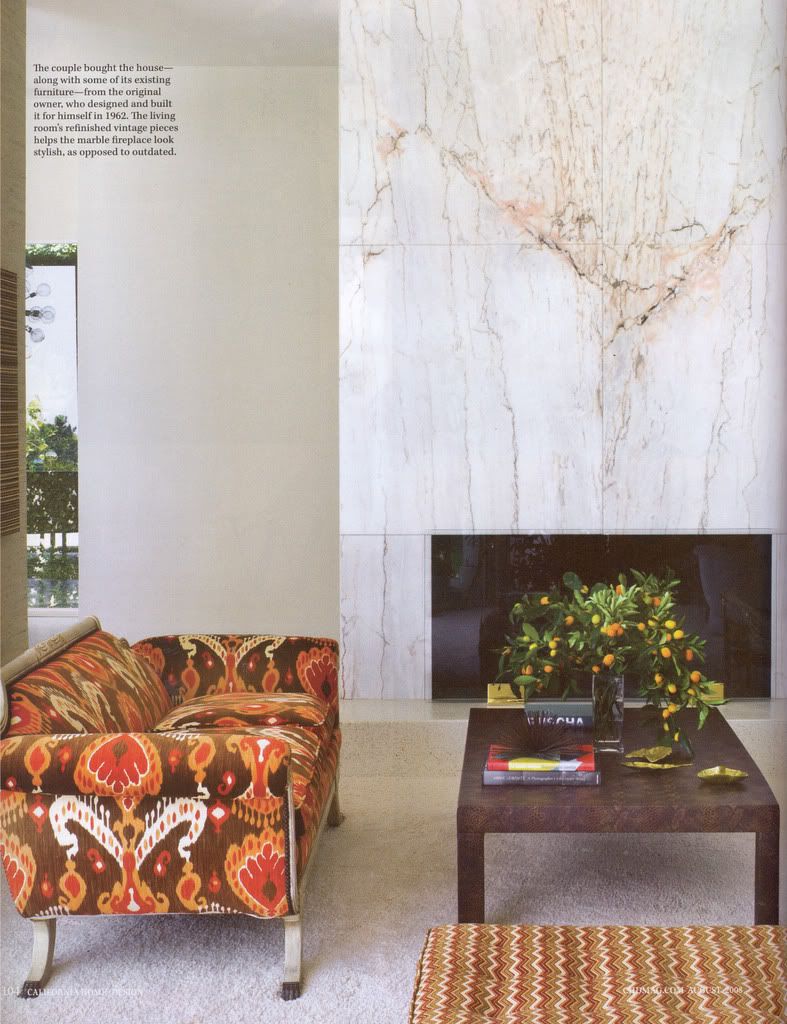 Keeping the original marble fireplace in the Living Room, Molly reupholstered some of the existing vintage furniture left in the house, to make for a more stylish (less dated) vibe...
If you are not familiar with Molly or her company
M.Design Interiors
, above is an image from their office...um, can I work there!! But, you can check out the rest of their site for fun projects!
(Images vis California Home + Design/Sept. '08
and M.Design Interiors website)